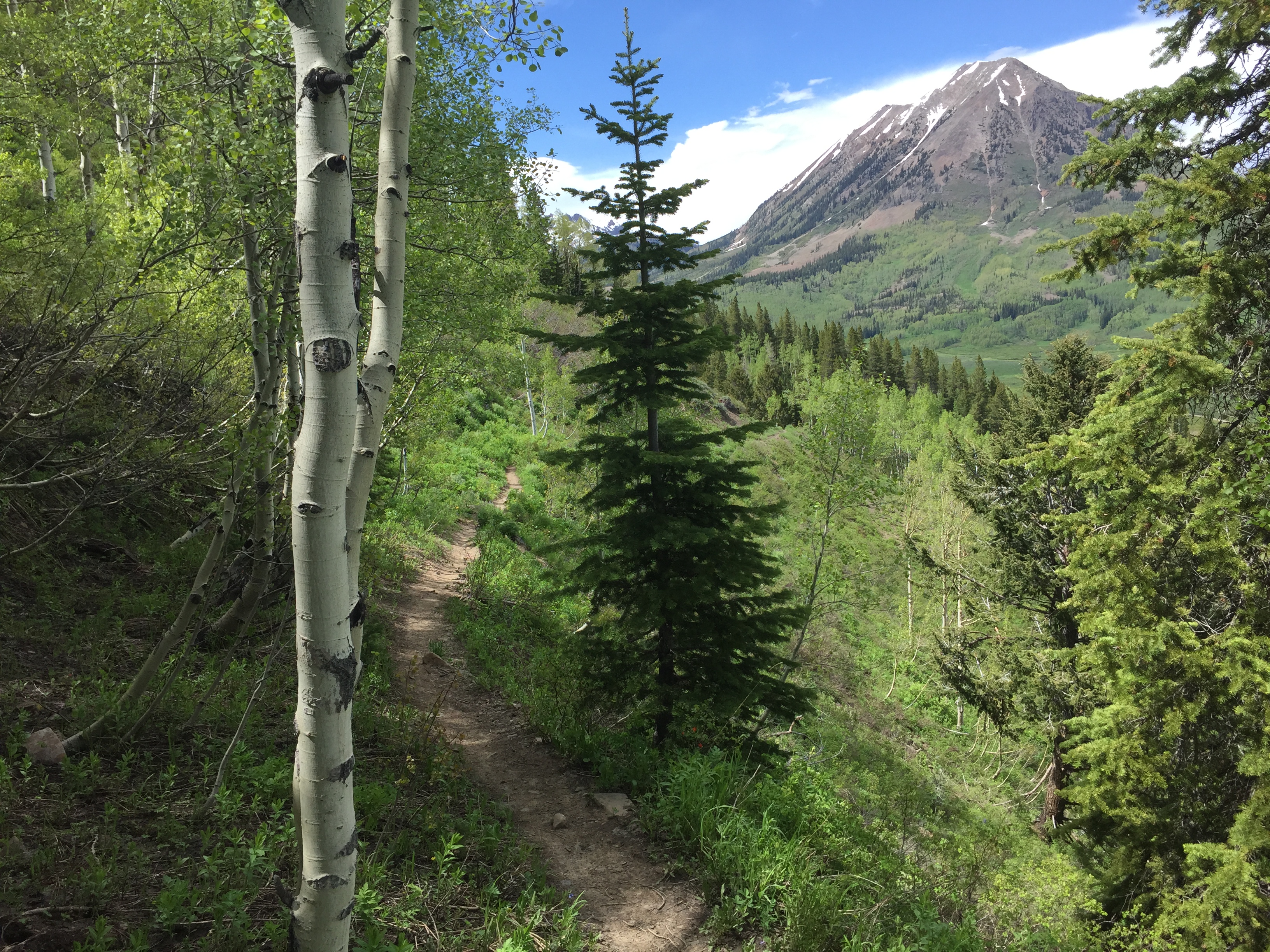 The practice of being fully present. #sabbatical
I realized that today is day 37 of my sabbatical, the beginning of week six – almost at the half-way point. Upon that realization, I took a few moments and thought back about these last five weeks – what I've experienced and what, if anything, I've been learning.
At the outset of this sabbatical, I had a clear plan but no clear goal for what I wanted to accomplish, aside from pursuing rest, reflection and renewal. The first three weeks or so were very active with a trip to Tennessee to visit my mom and meet with my co-workers at Q Ideas (bi-vocational pastors have to do some work on sabbatical!), a visit with friends in Atlanta over Memorial Day, and a week here in Crested Butte, CO with our friends the Bishops (who introduced us to what it means to do the whip and nae nae). But the last ten days have just been me, Kate and the boys enjoying the open possibilities of each day here. The two weeks we've been here have only deepened our love for this place and created magical family memories for us all.
But what am I learning? What is God saying to me? That's what sabbatical is supposed to be all about, right? Maybe. This is my first sabbatical so I'm figuring it out as I go! So far there has been one message that has come back again and again. It first surfaced in my spiritual direction with Fr. Ed Kinerk at Sacred Heart Jesuit Retreat Center but has resurfaced in my reading of Scripture, the books I'm reading, and the time I've had alone with God. The message is very simple – "Be fully present. Right here, right now." That's it? Five weeks and all you've got is, "Be where you are?" Yep. That's it. Over and over through the words of Jesus, Fr. Ed, Annie Dillard, Fr. Richard Rohr, Wendell Berry, and others, the message that's been hammering me is – Be. Fully. Present.
The World's spiritual geniuses seem to discover universally that the mind's muddy river, this ceaseless flow of trivia and trash, cannot be dammed, and that trying to dam it is a waste of effort that might lead to madness. Instead you must allow the muddy river to flow unheeded in the dim channels of consciousness; you raise your sights; you look along it, mildly, acknowledging its presence without interest and gazing beyond it into the realm of the real where subjects and objects act and rest purely, without utterance. "Launch into the deep," says Jacques Ellul, "and you shall see."…The secret of seeing is, then, the pearl of great price. If I thought he could teach me to find it and keep it forever I would stagger barefoot across a hundred deserts after any lunatic at all. But although the pearl may be found, it may not be sought. The literature of illumination reveals this above all: although it comes to those who wait for it, it is always, even to the most practiced and adept, a gift and a total surprise.

…

Experiencing the present purely is being emptied and hollow; you can catch grace as a man fills his cup under a waterfall.

Annie Dillard, Pilgrim at Tinker Creek
So lately I've been waking, getting the boys squared away for the day and saying, "God, what are we doing today?" Sometimes that's been something active, like a bike ride or a hike. Sometimes it's just been sitting and reading a book, sketching or writing in my journal.The message is simple, but I find I'm still learning to follow, to slow down and to be fully present in each moment – to be where I am, emptied and hollow, hoping to catch some grace.
https://stephenredden.com/wp-content/uploads/2015/06/2015-06-15-15.20.06.jpg
2448
3264
Stephen
https://stephenredden.com/wp-content/uploads/2020/06/stephenreddencom-logo-300x138.png
Stephen
2015-06-22 14:38:52
2015-06-22 14:38:52
The practice of being fully present. #sabbatical